Kemmy Arora Mehan
Professional Makeup Artist
Hi! My name is Kemmy, a professional Makeup Artist and Brow Stylist, based in the North East of England. Alongside hair and makeup services, I offer specialist brow treatments including HD brows, microblading, brow lamination, henna brows and LVL lash lifts.
Having worked in pretty much all areas of the makeup world (television, editorial, celebrity shoots, weddings, MAC cosmetics to name a few!), I relocated to Newcastle from London (I'm originally a Manchester girl mind!)
I set up a little room at home from where I could conduct wedding trials in the evenings and in between my job at MAC and freelance work. However, once I became a mum, it got increasingly difficult to part my time multiple ways between pushing my freelance career, doing make ups for weddings, working at MAC and dedicating quality time making memories with my little boy (proud mum of 2 boys now!). So, after an amazing decade of working and learning with such an inspirational makeup brand, I felt it was the right time to go on and continue to pursue my passion for makeup alone.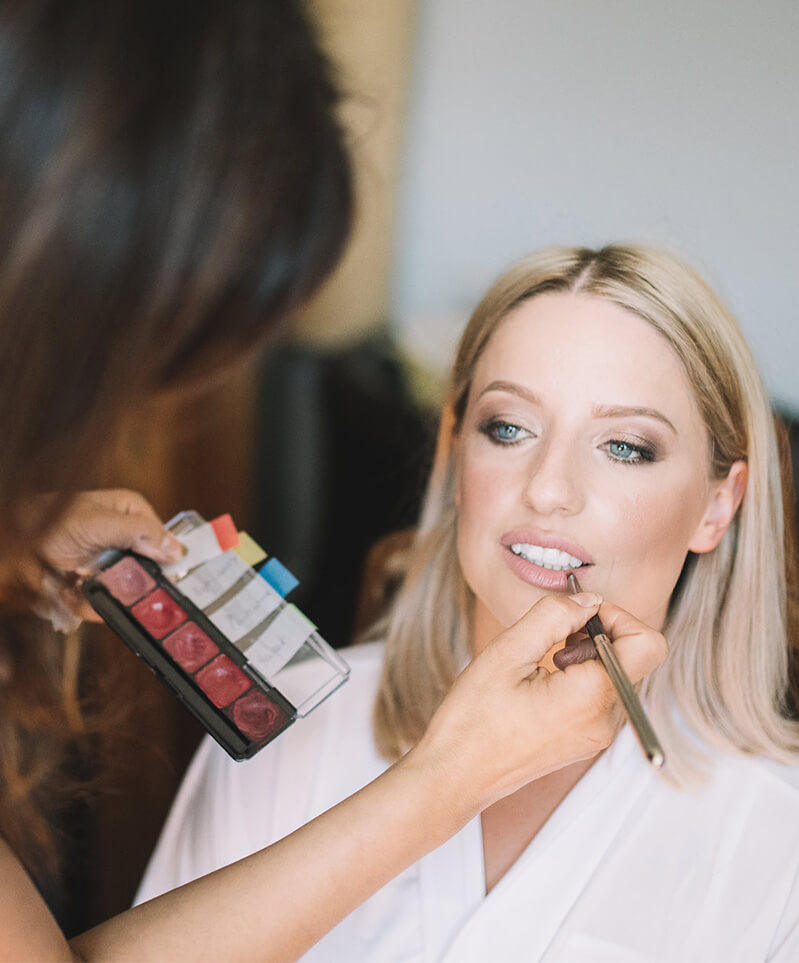 Around the same time of moving into my first studio from home, I came across HD Brows 'a tailormade brow treatment consisting of 7 steps to achieve beautifully groomed eyebrows' – a lesser known anti-aging secret creating a buzz in the beauty world.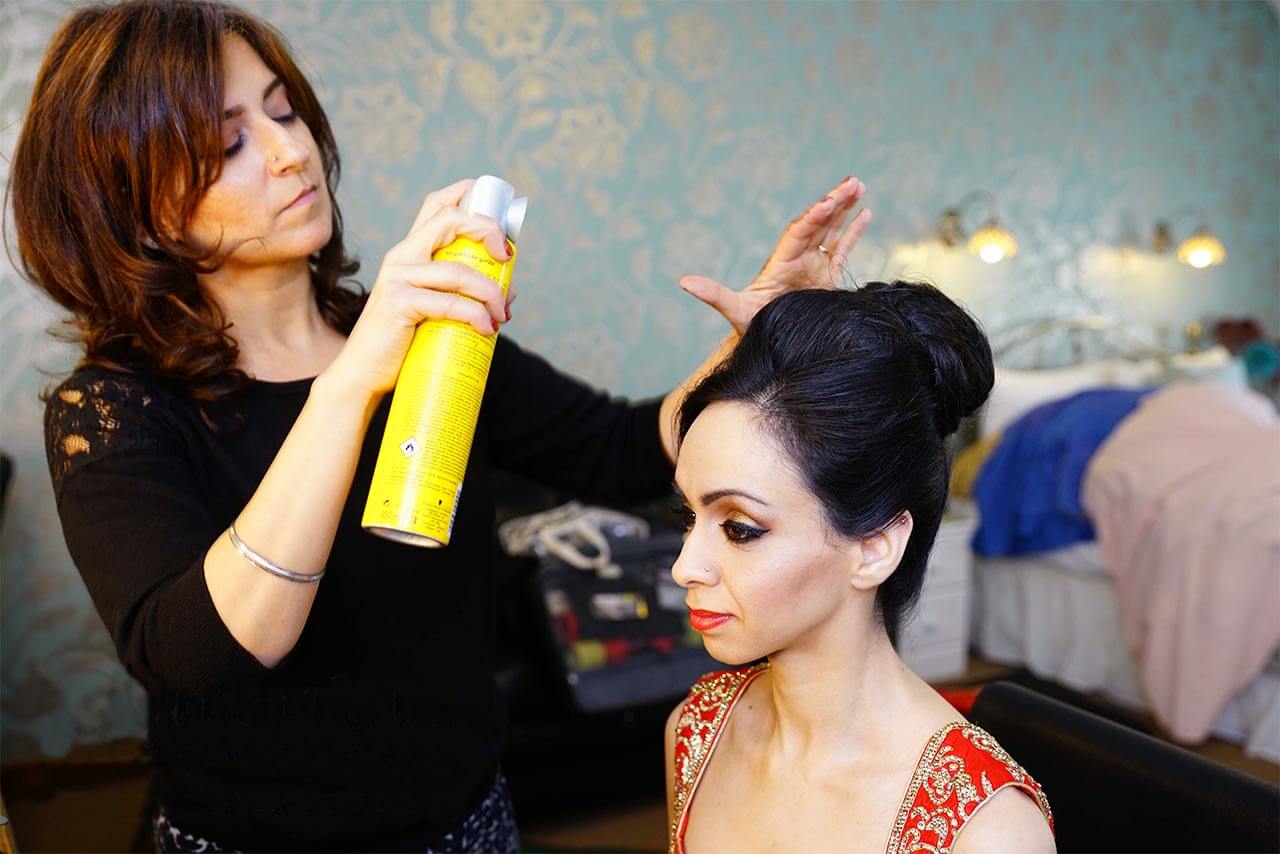 Having always been fixated on my clients' brows during makeup application, I felt there was room to affiliate myself with this treatment and educate my clients on a better brow routine with or without wearing makeup as it is one of the first things people will notice when they look at you (consciously or subconsciously).
A good shaped brow has the power to lift your whole face, flatter your eyes and give you a more youthful appearance. The wrong shape, overgrown or over plucked brows on the other hand, can make you look tired, aged or even angry – it can really affect your self-confidence!
Very soon, I gained recognition not only as an independent Makeup Artist but also a highly recommended Eyebrow Stylist. My list of brow clients grew rapidly in such short space of time, I quickly moved up to qualify as a Master Stylist for HD brows and today I offer a range of bespoke treatments to cater for different brow needs and goals including, Brow Lamination and Microblading all perfectly work hand in hand with my ultimate passion which is of course Makeup!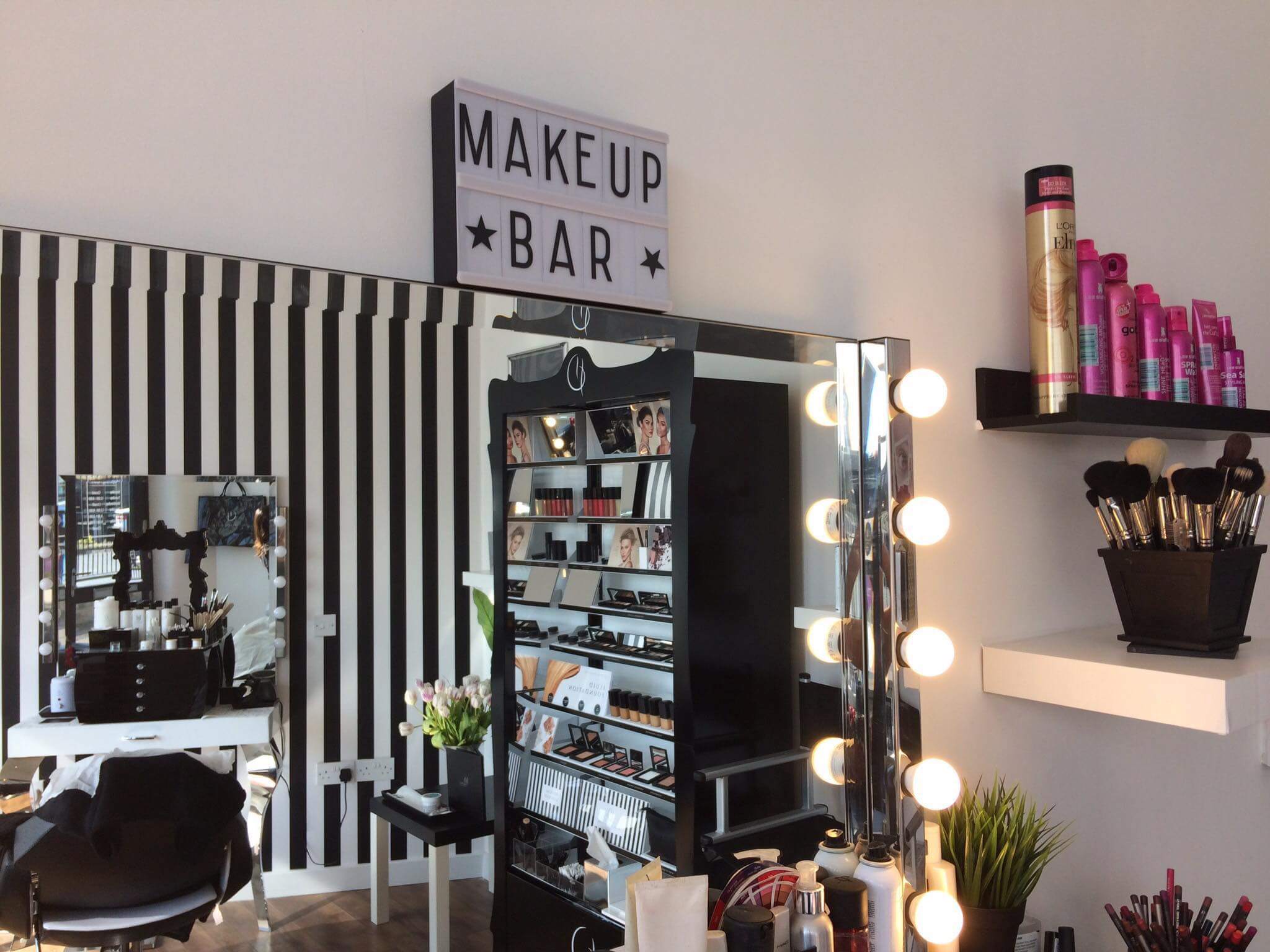 My studio
Proud to be one of the first of its kind in Newcastle Upon Tyne, BrowSpa is an exclusive makeup and brow studio where you can feel totally relaxed within its classy surroundings. Inspired by the appeal and style of a backstage dressing room combined with the ambience of a hidden spa like retreat.
Kemmy likes to carry out all brow treatments and makeup applications on a one to one appointment only basis to ensure every client is given maximum time and attention to their requirements.
However, group bookings for makeovers and makeup appointments outside the usual business hours are also welcome.
Kemmy, Thankyou for being my fabulous Hair and Makeup Artist on my special day, and for creating the perfect bridal look. I wouldn't have wanted it any other way. Thankyou!
It was so lovely to meet you and I thoroughly enjoyed my 2 hours of pampering! I loved your studio too – I could have spent all day in there playing with make-up! The wedding went really well and my make-up looked perfect all day.
Thanks so much for my wedding day make-up, I absolutely loved it & it lasted all day. The bridesmaids & mum's looked fab too & everyone commented on our make-up. You were brilliant & I'll recommend you to anyone.